<< Previous | Story Intro | Return to Stories | Next >>
---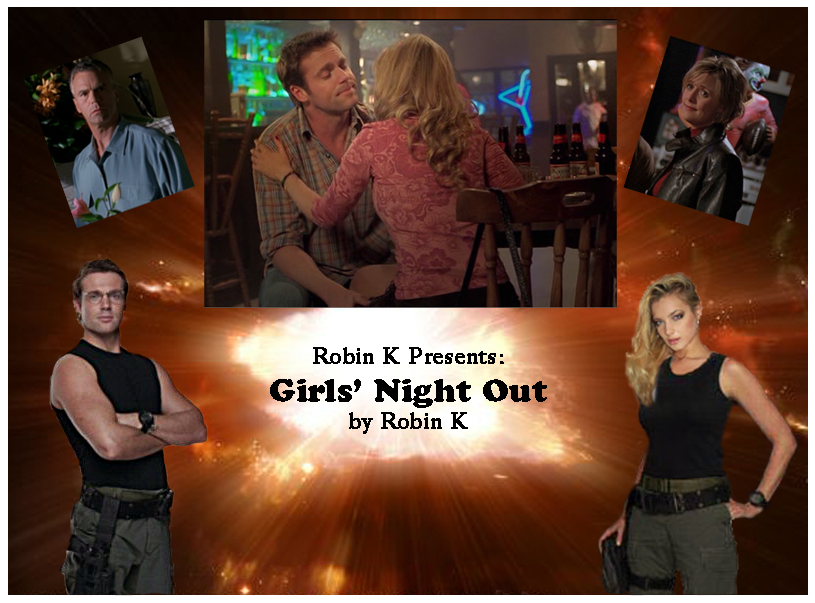 Disclaimer...

I don't own 'em. Not making any money off of them. All story ideas are original.

Summary...

Daniel is off-world with another SG team. Jack is in late night meetings with Gen. Hammond. Sam and Casey are bored. So what do two SG team members do when they're bored? Go to O'Malley's. And from there the trouble begins.

Story Category: Humor

Characters...

Stargate SG-1…

Dr. Daniel Jackson
Gen. Jack O'Neill
Col. Samantha Carter
Teal'c



Highlander: The Series...

Duncan MacLeod
Methos
Tessa Noel


Original...

Casey Jackson
Sgt. Tony Sabotti


Lyrics...

"Girl's Night Out"
performed by The Judds
Written by Brent Maher, Jeff Hawthorne Bullock.

Rating...
No copyright infringement intended.
---
<< Previous | Story Intro | Return to Stories | Next >>