<< Previous | Story Intro | Return to Stories | Next >>
---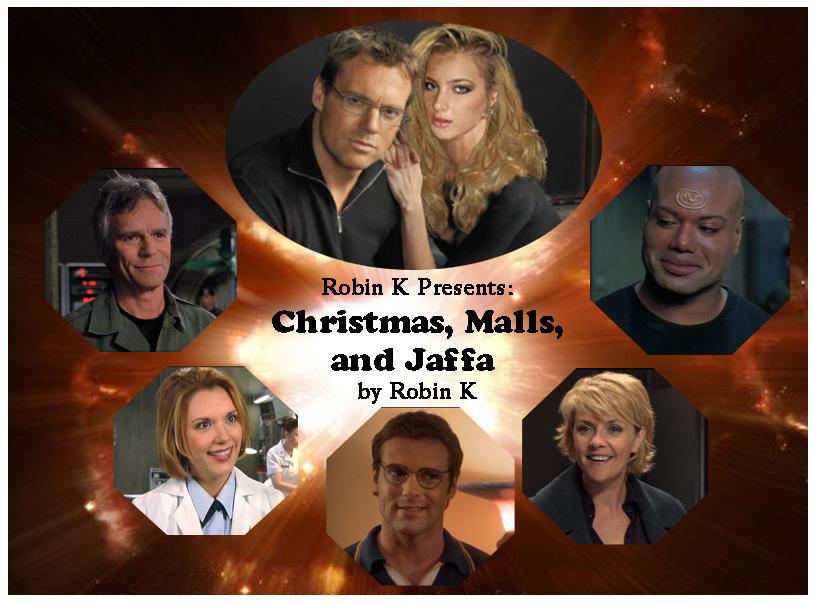 Disclaimer...
I don't own 'em. Not making any money off of them. All story ideas are original.
Summary...
Casey is headed for the mall, and she's talked Teal'c into going with her. His first experience at the mall during Christmas is not exactly what she had planned.

(A/N...this has absolutely nothing to do with the story line...but I thought the wonderful readers who have been taking the journey with Daniel, Casey, Jack, Sam, Teal'c and the rest of the 'gang', deserved a bit of levity during the holiday season. Hope you enjoy this very short story!...Robin K.)

Story Category: Humor
Characters...
Stargate SG-1…
Dr. Daniel Jackson
Col. Jack O'Neill
Maj. Samantha Carter
Teal'c
Dr. Janet Fraiser


Original...
Casey Jackson
Joanie
Mall Security Officers
"Susan"
"Dana"
"Trudy"


Lyrics...
"Have Yourself A Merry Little Christmas"
by Hugh Martin & Ralph Blane, 1943
Performed by Frank Sinatra
Rating...

No copyright infringement intended.
---
<< Previous | Story Intro | Return to Stories | Next >>