<< Previous | Story Intro | Return to Stories | Next >>
---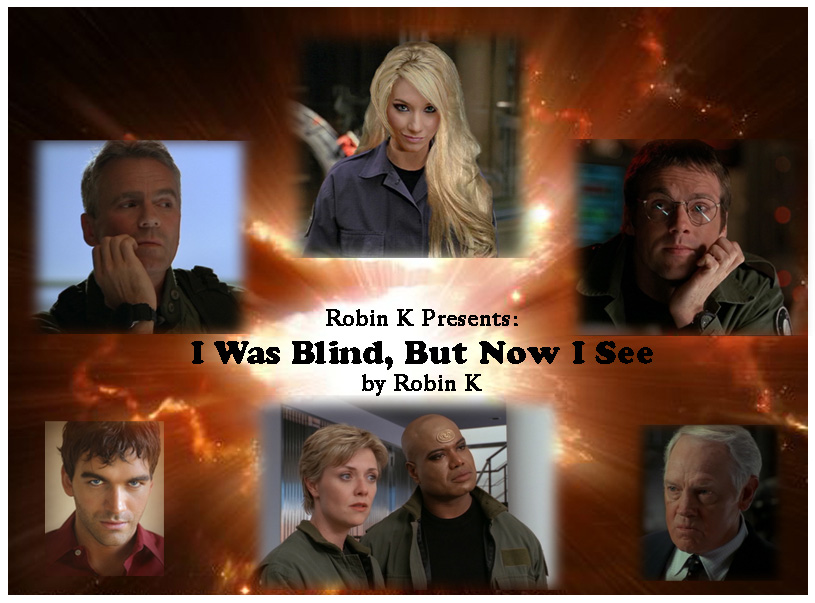 Disclaimer...
I don't own 'em. Not making any money off of them. All story ideas are original.
Summary...
Tem has plans, and SG-1 intends to stop him cold. They find help from some very interesting sources. And the first Thanksgiving for Casey and Daniel is a success...in spite of the NID's attempts to capture her.

Story Category: Action/Adventure
Characters...
Stargate SG-1…
Dr. Daniel Jackson
Col. Jack O'Neill
Maj. Samantha Carter
Teal'c
Gen. George Hammond
Dr. Janet Fraiser
Sgt. Walter Harriman (Chevron Guy)
Col. Frank Simmons
Col. Harry Maybourne
Sen. Robert Kinsey
Gen. Jacob Carter/Selmak (Tok'ra)
Aldwin (Tok'ra)
Sarah Gardner/Karinda (OC Tok'ra)
Lord Yu (mentioned)
Thor (Asgard)


Original...
Casey Jackson
Shannon Ballard
Dennis Ballard
Andrew Bailey
Sen. John Shepperd
Bradley Ryder
Emma Hanks
Timothy Gold aka Tem (Goa'uld)
Roger Taylor
Hes'ire (Priest)
Agent Margellewski
"Enforcers"
Lyrics...
"Amazing Grace"
by John Newton
Rating...

No copyright infringement intended.
---
<< Previous | Story Intro | Return to Stories | Next >>