<< Previous | Story Intro | Return to Stories | Next >>
---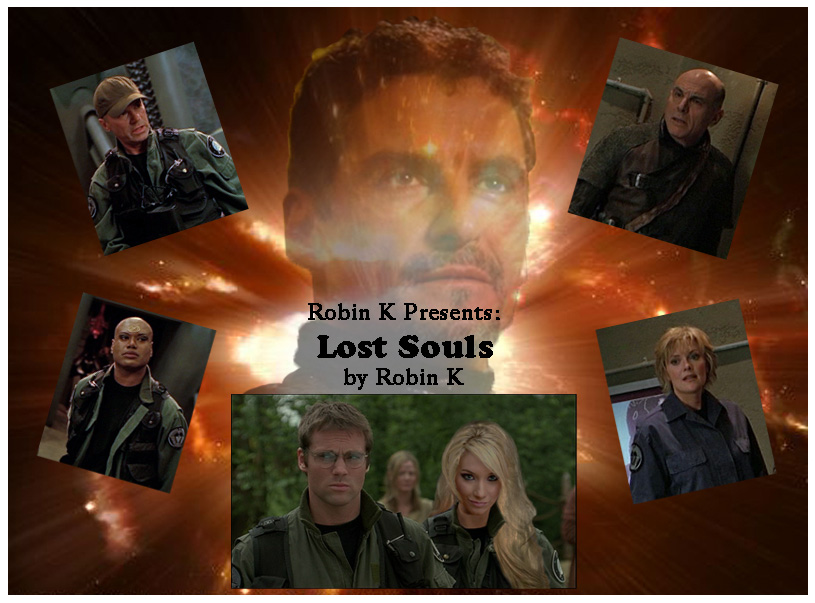 Disclaimer...
I don't own 'em. Not making any money off of them. All story ideas are original.
Summary...
SG-1 goes on a mission to find the ships that belong to Tem, before he or any other Goa'uld can get to them. But they aren't the only ones looking for the missing fleet. When Ba'al takes Casey captive, will she survive long enough for her teammates to rescue her?

Story Category: Angst
Characters...
Stargate SG-1…
Dr. Daniel Jackson
Col. Jack O'Neill
Maj. Samantha Carter
Teal'c
Gen. George Hammond
Dr. Janet Fraiser
Maj. Louis Ferretti
Sen. Robert Kinsey
Jacob Carter/Selmak (Tok'ra)
Aldwin (Tok'ra)
Ba'al (Goa'uld)
Zipcana (Goa'uld)


Original...
Casey Jackson
Emma Hanks
Miss Eloise (Ascended)
Jill, SGC nurse


SG-6:
Maj. Evan Parker
Sgt. Tony Sabotti
Sgt. Marvin "Texas" Yates
Sgt. Paul Murphy


SG-12:
Maj. Deke Anderson
Sgt. Rolly Baker
Sgt. Larry Childers
Sgt. Buford Dobson


SG-2:
Maj. Mark Newsome
Sgt. Kyle Spencer
Sgt. Martinson
Sgt. Gibbs


SG-3:
Maj. Louis Ferretti (canon character)
Capt. Doug Richards
SF Willy Lopez
SF Randy Taylor


Village Elder
Tem (Goa'uld)
Tem's goons


The First Triad...First (Female)
Second (Female)
Third (Male)


Bo'teal (Ba'al's Jaffa)
Oreon (Ba'al's Jaffa)




Lyrics...
"Whiskey Night"
by REO Speedwagon
Rating...

No copyright infringement intended.
---
<< Previous | Story Intro | Return to Stories | Next >>