<< Previous | Story Intro | Return to Stories | Next >>
---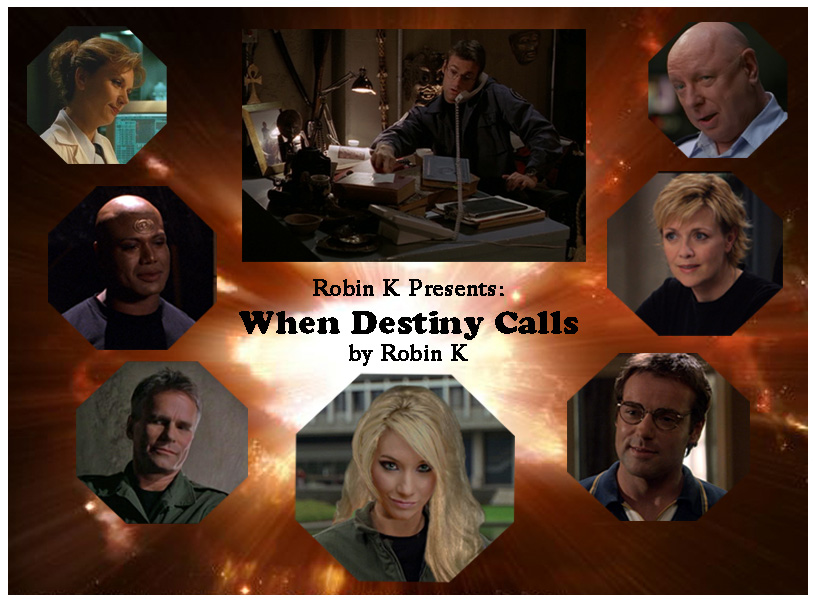 Disclaimer...
I don't own 'em. Not making any money off of them. All story ideas are original.
Summary...
After a terrifying trip through the wormhole takes SG-1 to an alternate and future
reality, they manage to return home. They bring with them a glimpse of their own
possible future; and Daniel is given the key to his own happiness. Will he take the
necessary steps to find the woman who is his Destiny?

Story Category: Romance
Characters...
Stargate SG-1…
Dr. Daniel Jackson
Col. Jack O'Neill
Maj. Samantha Carter
Teal'c
Dr. Janet Fraiser
Gen. George Hammond


Original Characters…
Casey Webster
Kelley Campbell
Sgt. Mark White
Lt. Jill Newsome
Tonka (Tribal Chieftan)
Mrs. Trumball


Lyrics...
"You'll Be in My Heart"
by Phil Collins
Rating...

No copyright infringement intended.
---
<< Previous | Story Intro | Return to Stories | Next >>